Author Information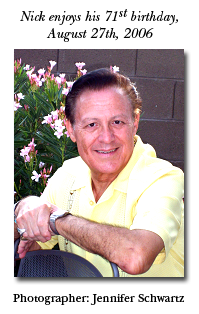 Nick Ginex is a retired Electrical Engineer with an MBA in Finance. He worked in design and distinguished himself in the support disciplines of Maintainability and Configuration Management (CM).
As CM Manager of software and hardware products at top aerospace and commercial companies, his planning and organizational skills were applied for the successful operation of entire engineering projects.
While writing this book, Ginex sang and played his guitar at senior care centers and nursing homes for their enjoyment. The smiles on their faces and joy in their eyes have been his greatest reward.
His love for his children and desire to inform them about the God Amen and His influence on the Judaic, Christian, and Islamic religions - have motivated him to write this book. A book he hopes others will benefit by learning more about God and their purpose in life.